MAZEN STEEL FACTORY is capable of performing all steel constructions & special steel plate works. We possess our own raw material warehousing yard.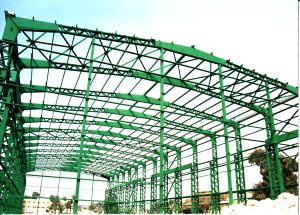 Design of all structural steel constructions for different purposes such as… factories / warehouses / industrial towers / aircraft hangars / grain silos / car service workshops / pipe racks / multistory industrial buildings / residential buildings… etc.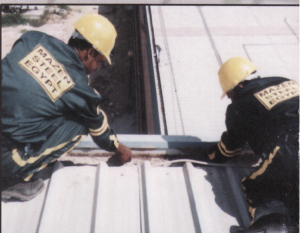 Quality Control and Assurance are performed in house… all through fabrication steps to ensure the best quality MAZEN STEEL constructions is always known for.
Fabrication takes place at our workshops in a systematic procedure starting from proper material handling for plates & sections / cutting & slitting / drilling & punching / joining & welding / surface cleaning & painting / packing & shipping to job site.
For special works … we are proud to have strong reputable associates & sister companies to rely & depend on.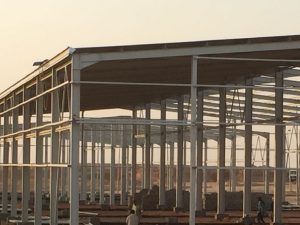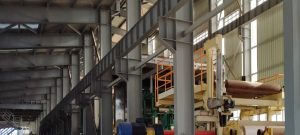 Because all building items are properly highly designed & detailed using up to date international or in house software programs… Sure you'll SAVE TIME, save money and BE SATISFIED.
INSTALLATION WORKS of such constructions are executed by MAZEN STEEL crew… a very unique staff of engineers, skilled foremen, professional erectors, certified welders, site painters and other professions using all up-to-date lifting & installation equipment such as mobile cranes & lifting tools according to the type of project executed.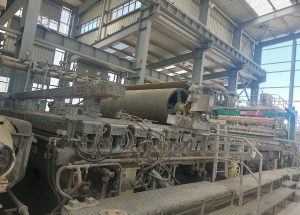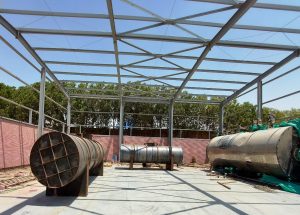 At the end we shall be proud to hand you over a Well Designed / Well Fabricated and Well CONSTRUCTED steel building.
INDUSTRIAL BUSINESS PROJECTS