WELCOME TO MAZEN GROUP EGYPT
WE HAVE MORE THAN 35 YEARS OF INDUSTRIAL EXPERIENCE
Dear visitors…With a warm welcome, allow us to introduce ourselves, MAZEN GROUP EGYPT… is one of the most reputable firms working in the industrial business in Egypt.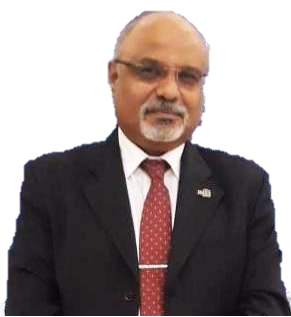 It is our pleasure to introduce ourselves, MAZEN GROUP EGYPT … is one of the most reputable groups working in the industrial & construction fields in Egypt.
In 1989… we began our first steps in the Egyptian construction market…
In 1991…. MAZEN ENGINEERING ESTABLISHMENT was founded…its scope was to provide our Egyptian & foreign clients with all engineering services needed to construct & establish their industrial projects in Egypt all through its industrial cities, free zone areas & newly established industrial communities.
Few months later… MAZEN CONSTRUCTIONS was established working on turn key basis for the construction of industrial focused projects ….
In 1995…. we found that it was necessary to have our own structural steel fabrication facility… SO… MAZEN STEEL FACTORY was established aiming to fabricate the structural steel units needed for the construction of different industrial purposes.
In 1999…. our new achievement was fulfilled… MAZEN REHABILITATION & MAINTENANCE sector took place… Its main goal was to rehabilitate old factories / renew old buildings (locally) in addition to relocate /transfer/ dismantle and rebuild of foreign factories in Egypt… several projects were successfully executed for such aim covering steel factories / paper mills / garments manufacturing facilities …and much more other industries.
Finally…In 2008 …our new sector was born… MAZEN INTERNATIONAL TRADE began its work…mainly for the importing of a group of new/unique/high engineered products to serve the construction field.
In 2014 …. the new Company Mazen For Steel Works was established working in the importing & trading of Steel having annual Contracts with the Major Governmental & Public Sector Companies in Egypt.
In 2018 …. Our new company was porn …. MAZEN TECHNICAL & INVESTMENTS MANAGEMENT ( MZVEST ) began its work …. mainly in providing Technical & Executive services for new investors / providing complete integrated projects development scheduling systems for Joint Venture & Re-Location Projects by investors who intend to Re-Locate Some or All of their Businesses to Egypt / Middle East / Africa,…. Project Management & Owner Representation for all industrial investment tasks covering …. Logistics Works / Engineering & Design Concepts / Turn Key Constructions / Start Up & Commissioning Stage.
We are proud that after all those years we have become one of the reputed groups working in Egypt in the industrial construction business… This was achieved by the efforts of all MAZEN GROUP employees… and first of all… by God's blessing and kindness.
In the near future… we may need no further expansion… but sure …. We need more efforts to keep what we had achieved.
Dear client… ANYTIME / ANYWHERE and by ALL MEANS we ensure you that we will do our best helping you to achieve your goals.
,Thanks & Best Regards
Struct. Eng. W. MAZEN
BSC.C.E/H.DIPL.W.E
GENERAL MANAGER
We value diversity, which helps us bring together highly qualified staff from various fields and cultures. This assorted expertise allows for better understanding of the customer needs.
At MAZEN GROUP, we embrace and foster continuous improvement. Therefore, we highly encourage personal behavior revolving around innovation, goal direction, teamwork, being customer driven, flexibility, integrity, usability awareness, and passion for learning.
INDUSTRIAL BUSINESS DEVELOPMENT